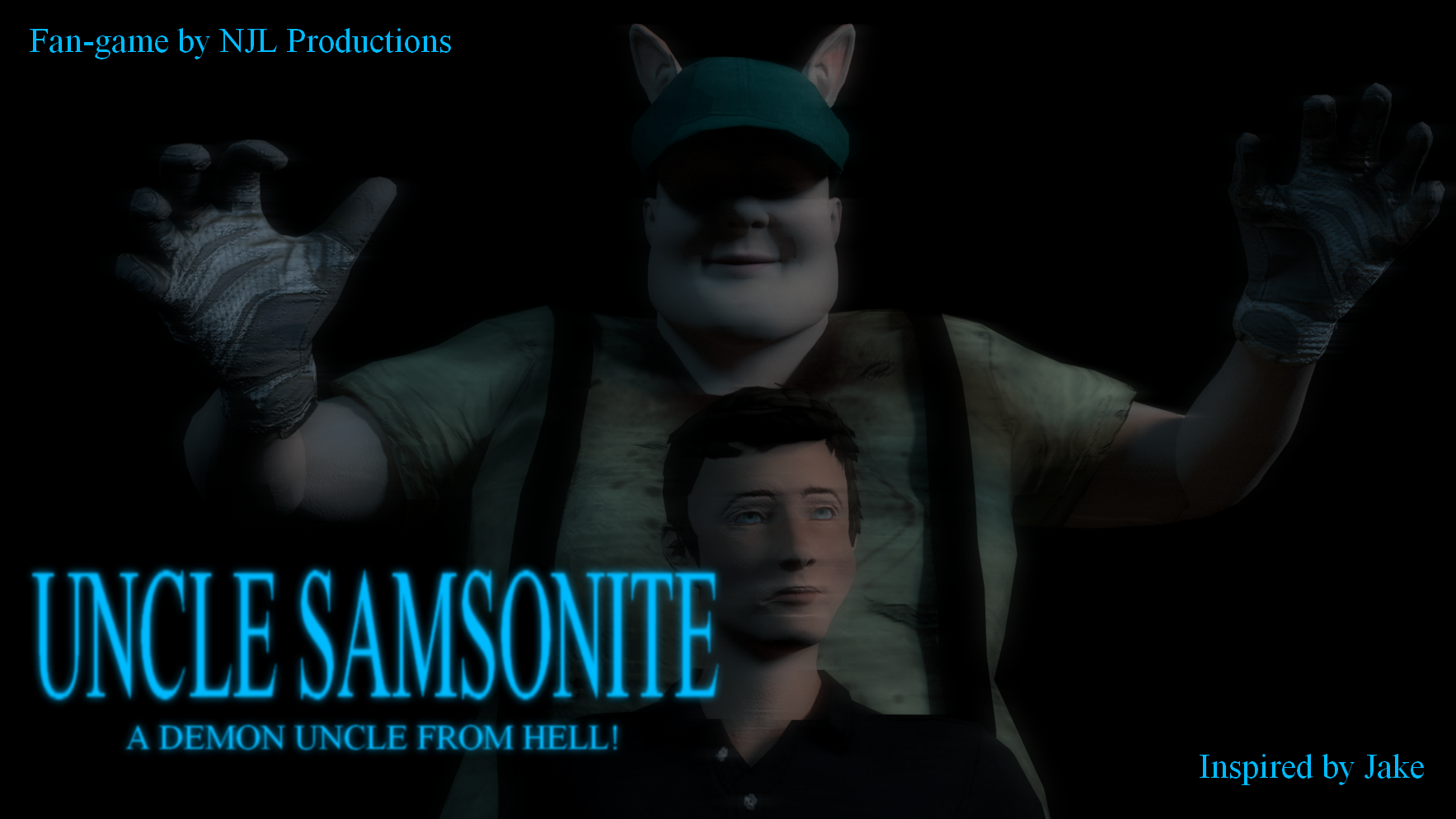 UNCLE SAMSONITE: A DEMON UNCLE FROM HELL!
Premise: Uncle Samsonite is Hide-n-Seek horror game with Great Puzzles, good graphics, interesting gameplay and scary monsters design. this game is based on a series by Jake Bowen.
Story: you were sleeping in your room, having nightmares about a demon from HELL! you woke up and decides to have a midnight snack. But! you heard a strange noise from your room, you ran to it, and something has escaped from your closet. now you must play a game with him. the only thing you know, that it's time to have some fun!.
Game by: Joseph Collins.
models from Fuse, Character creator 3 and blender.
made in unity Publish my NJL Productions.
Based on a series by Jake Bowen.
Please follow this game for more updates, If Jake see's this and appreciates it, i will be so much happy and honoured.